This blog has morphed as my understanding of the past has morphed. The blog is more and more a midrash on my writing and my life.
Monday, 29 March 2010
Jeff Anderson: One Man's Crusade Against The Catholic Church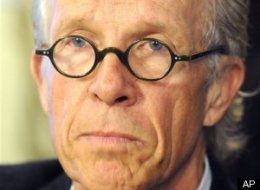 Bravo, Jack Anderson.
Read the Article at HuffingtonPost
Jesuits of Canada release names of priests 'credibly accused' of sexually abusing minors In wake of Jesuits' revelations, victim...
He pulled " a Kazantzakis ". Well, I finished The Bishop's Man by Linden MacIntyre. When it comes out in paperback, I will ...

I will be looking at the reviews and the blogs of the book. They have different takes on the book. However, there is a general overall tende...